My official busy season starts October 1st….in the photography world, it's officially "holiday season" ….my days and nights get crazy! It's really fun, but I always look forward to December when I can relax ..just a little!
That really has nothing to do with this blog post, but I thought I'd share anyway. So, for a little fun and because I really do LOVE giving back I thought I would throw together a pre-holiday sale. Now through September 30th at midnight, all prints and products are 20% OFF for all my January – August 2010 clients! Just drop me an e-mail, leave a comment here, or look me up on Facebook –I'll put your slideshow up for 5 days for you to order. And don't worry, if you have a session in September, October or November…I'll be doing something special for you too! 😉
I can't blog without share atleast one photo…here's a picture of my girl with her kitten, kit-kat. He's a sweet little furball!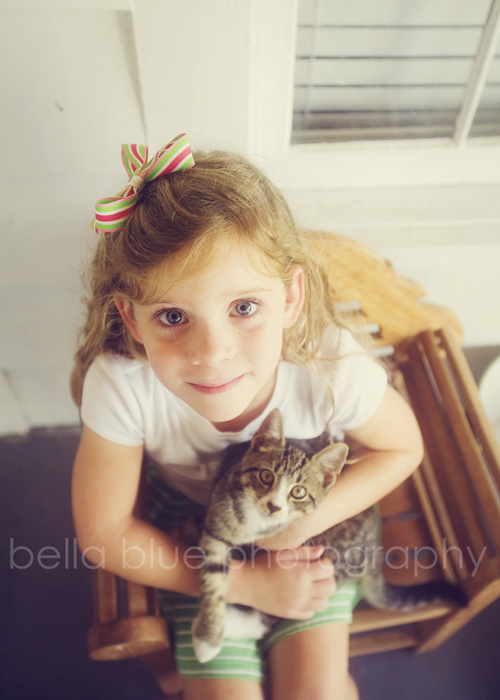 **Please note that Canvases & Christmas Cards are 10% off!**